Best Selling
Need more organization to help you pick? We got you!
New Arrivals
Need more organization to help you pick? We got you!

Fast, no‑contact delivery
Fast, no‑contact delivery.
Get the fastest deliver to
enjoy your snacks

Need help? We are here!
Have a question?
Call a Specialist or chat online.
Call +91 98705 04401

Secure payments
Certified partners and
data protection for the best experience.
Shop by Category
Need more organization to help you pick? We got you!
Customer Reviews
We believe in the magic of refreshment and so do our customers! Here are some of them sharing their love!
Chandan Mouth freshener is a best place where I can have variety of pan and digestive products with great quality . I love to shop all these products online and love to have them ..
Ram Prasad
Ram Prasad
Chandan mukhwas freshner is the amazing one...which I had till now... Which I have after lunch and dinner. . Superb it is affordable price go and grab it soon
Neelam Jain
Neelam Jain
The products made by them are really very good ,natural,its mouthwatering , amazing taste,lots of variety
Jayesh Mehta
Jayesh Mehta
Chandan Mukhwas is made with natural and
organic ingredients and is excellent for mouth freshners and after food digestion. I love all products and an ecorbitsnt variety of flavours. I recommend to all my family and friends.😊👍❤
REHANA KHAMBATY
REHANA KHAMBATY
It's amazing its taste n quality is super amazing it can also be used as gift for your loved ones on diwali
Neha Kabra
Neha Kabra
Find us at your nearest supermarket!
Don't want to shop online? Sample our products at your nearest supermarket and come back for more! Our 24/7 specialist team can also assist you to pick the best refresher for your family!
Blog posts
At Chandan Mukhwas, we aim to nourish our community with best in class articles.
We like to talk about Health Benefits and The Rich Indian Heritage. Here are some of them…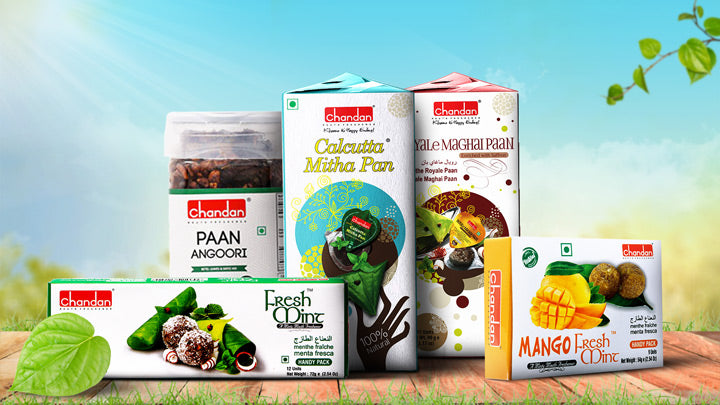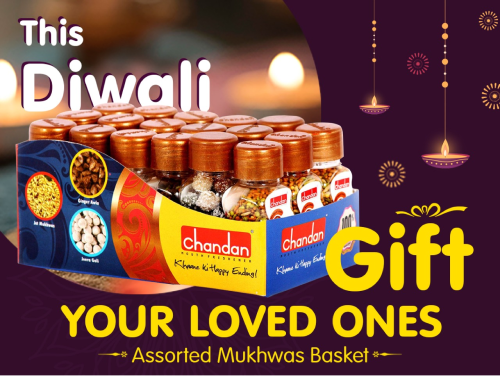 Obviously we are on Facebook!
We'd love to hear from you, tag us in your posts or Say hi :) We're also present on Twitter, Facebook, and Linkedin.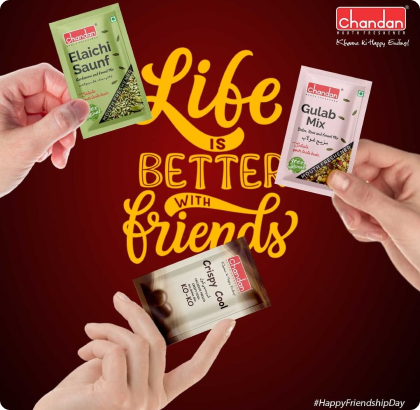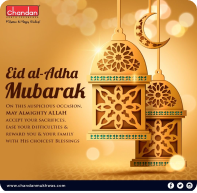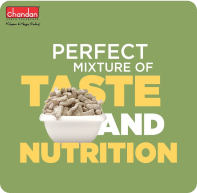 Product Certification
Certified By Globally Assured Companies
To ensure the best quality, Chandan Mukhwas products upholds and maintains the utmost quality standard! You deserve the best, and we'll give it to you!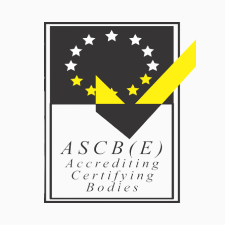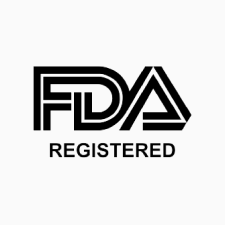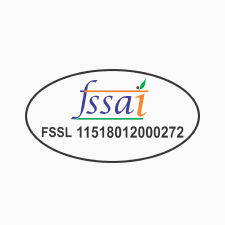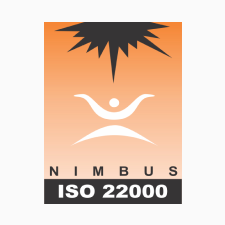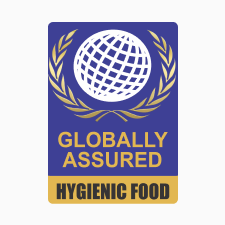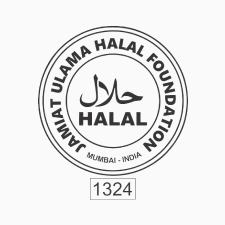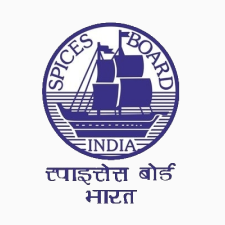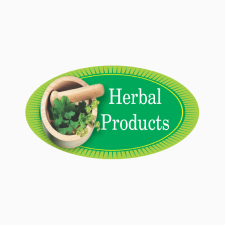 SAVE ₹100 ON ORDERS OVER ₹500
Welcome offer for all our online shopper on our new launched Chandan Mukhwas store
Save more with our special Offers
It's raining festivities, you know what that means? It's raining once-a-year Deals! Grab yours now!
More details about Mukhwas Mouth Freshener
Buy Mukhwas Mouth Freshener Online in India
In India, mouth fresheners are a popular after-meal snack that is noted for their reviving flavour and aroma and is thought to help with digestion and freshen the breath. Fennel seeds, sesame seeds, coconut, sugar, and other ingredients are combined to create Mouth Freshener. Its distinctive flavour is enhanced by the use of a balanced recipe offered by Chandan Mukhwas which is a favourite of many. In India, it is commonly accessible in supermarkets, grocery stores, and also available mukhwas online website.
Chandan Mukhwas has strived to the best mukhwas in india because of providing premium quality mouthwash so that the authentic flavour are intact in each product that they offer. Moreover, these products are very healthy and unique in taste. For example, ingredients like Fennel seeds, cumin, and carom seeds are among the digestive spices, which can aid in digestion and relieve gastrointestinal discomfort. 

On the other side, Mint has natural refreshing effects that can help fight foul breath. Moreover, there are permutations and combinations of numerous seeds and spices used to make some amazing mixed mukhwas. No doubt they are loaded with nutrients like fibre, vitamins, and minerals.
However, an individual should understand that Mukhwas shouldn't be used in place of expert medical advice or treatment, despite the fact that it may have some potential health benefits. Similarly, it should not be replaced by any other food or dietary supplement and should be used in moderation as part of a healthy post-meal best mouth refreshment.        
Don't you agree? It is a simple and reasonably priced way to keep your breath fresh throughout the day. You can easily purchase mukhwas online from the comfort of your home. So your hunt for searching for the best mouth freshener ends here. Try out the wide variety of options available on the Chandan Mukhwas website. Buy unique flavours at an affordable price. Over the years Chandan Mukhwas has earned a special place in the hearts of its customers for providing the best quality products.
About Mukhwas: What are the Ingredients of Mukhwas Mouth Freshener? 
Depending on the recipe and the speciality of the mukhwas offered by chandan mukhwas there will be different ingredients are used to make the best mukhwas in india. Moreover, Mukhwas is made of a variety of components, each of which has a distinct fragrance and health value. It is a delicious post-meal snack that may help with digestion and improve breathing. Here are some of the basic ingredients that are commonly used to get the authentic flavours mukhwas.  Let's check them out along with their benefits. 
Fennel Seeds: Fennel seeds are a common ingredient in Mukhwas. They are known to have numerous health benefits, including aiding digestion, reducing inflammation, and promoting weight loss. Fennel seeds have a sweet, slightly liquorice-like flavour that adds to the taste of the Mukhwas. They are also rich in essential vitamins and minerals, making them a nutritious addition to the mixture.
Sesame Seeds: Another typical component of Mukhwas Mouth Freshener is sesame seeds. They are packed with nutrients, including protein, fibre, and healthy fats. Sesame seeds are also a good source of antioxidants and are known to help reduce inflammation. They provide a nutty flavour to the Mukhwas, which enhances their taste.
Coriander Seeds: Coriander seeds are an essential ingredient in Indian cuisine, including in the Mouth Freshener. They have a warm, slightly citrusy flavour and are believed to have digestive properties.
Amaranth Seeds: Amaranth seeds are tiny, protein-rich seeds that are often included in Mukhwas. They have a nutty flavour and a crunchy texture.
Dry Dates: Dry dates are a natural sweetener used in Mouth Freshener. They add a rich, caramel-like flavour to the mixture and provide a source of energy.

Rose Petals: Rose petals are used in Mukhwas to provide a fragrant and energizing flavor. They are also known to have numerous health benefits, including reducing stress and anxiety and promoting better skin health.
Candied Papaya: Candied papaya is a sweet and chewy ingredient that is often added to the mixture of the freshener. It provides a burst of tropical flavour and a pleasing texture.
Indian Gooseberry: Indian Gooseberry, also known as Amla, is a fruit that is commonly used in Ayurvedic medicine. It is rich in antioxidants and is believed to have various health benefits further adding a tangy and sour flavour.
Spice Extract: Spice extracts are concentrated flavourings that are made by extracting the essential oils and compounds from various spices. Spice extract may be used to provide a strong and concentrated flavour. The type of spice used may vary depending on the recipe and personal preference. The most commonly used spices are Cardamom, Cinnamon, Cloves, Nutmeg and so on.

Therefore, Chandan Mukhwas consists of a range of healthy ingredients, each with its own unique flavour. When combined, they create a pleasant and wholesome after-meal snack making them best mouth freshener.
Benefits & Uses of Mukhwas Mouth Freshener?
Indians frequently eat mouth freshener after meals to improve digestion and maintain fresh breath. The followings are some advantages and applications of Mukhwas Mouth Freshener:
Freshens Breath: Mukhwas Mouth Freshener is well-known for its capacity to eliminate bad breath odours and freshen the breath.
Digestion-Improving Properties: Fennel seeds, anise seeds, and cardamom are just a few of the substances found in Mukhwas Mouth Freshener.
Increases Appetite: The mouth freshener by Mukhwas has sweet and aromatic flavours that might increase hunger and aid in better digestion.
Promotes Oral Health: Clove, one of the ingredients in Mukhwas Mouth Freshener, is thought to possess antibacterial qualities that may support oral health.
Nutrients are provided by a number of the constituents in Mukhwas Mouth Freshener, including fibre, vitamins, and minerals.
Reduces Stress:  Spices extracts in Mukhwas Mouth Freshener, have a relaxing effect and help lessen anxiety and stress.
Weight Loss Assistance: Mukhwas Mouth Freshener's fibre content can aid in weight loss by encouraging feelings of satiety.
So reap the benefits from the best mukhwas in India offered by Chandan mukhwas online on the website. 
Taste the Best Flavours Mukhwas from Chandanmukhwas
As one of India's leading mouthwash manufacturers, Chandanmukhwas has established a solid reputation. For anyone wishing to refresh their breath after a meal, our collection of mukhwas mouth fresheners is among the best in the market. Chandanmukhwas offers a wide variety of flavours that appeal to all palates. If you're looking for some of the best flavours mukhwas. The following are a few of the most popular varieties offered by Chandan Mukhwas on their website:
Best Selling: This category consists of the most popular and highly selling Mukhwas Mouth Freshener flavours offered by Chandanmukhwas.

Elaichi Saunf: A mix of fennel seeds and cardamom pods for a sweet and aromatic flavour.


6 in 1 Royal Pack: A combination of six different Mukhwas flavours packed in one pack. 

Special Mukhwas: A unique blend of ingredients for a delicious and refreshing after-meal snack.

Calcutta Meetha Paan: A sweet Paan-flavoured Mukhwas, inspired by the traditional Indian betel leaf preparation.


5 in 1 Mix Mouth Freshener: A combination of five different ingredients for a diverse flavour experience.
New Arrivals: This category includes the latest and recently introduced best flavours mukhwas by Chandanmukhwas.

Royale Maghai: A Mukhwas with the flavour of Maghai paan, a type of betel leaf from Bihar, India.


Fresh Mint Paan: A combination of mint and betel leaf flavours for a refreshing taste.
Salty Mukhwas: This category contains the Mukhwas Mouth Freshener flavours that are primarily salty in taste and are perfect for those who prefer savoury snacks.

Chandanmukhwas offers a range of Salty Mukhwas flavours, including Crunchy Mukhwas, Khubsurat Mukhwas, and Salted Flaxseed Mix. These flavours are perfect for those who crave a salty treat after their meal.
Sweet Mukhwas: This category consists of Mukhwas Mouth Freshener flavours that are primarily sweet in taste and are perfect for those with a sweet tooth. Chandanmukhwas has a range of Sweet Mukhwas flavours, including the Kashmiri Mukhwas, Gulab Mukhwas, Olympic Mukhwas, Rajbhog Mukhwas, Poona Mukhwas, and Rose Mix Mukhwas. These mouth-watering flavours are perfect for satisfying those sugar cravings.

Premium Healthy Mixes: This category includes Mukhwas Mouth Freshener mixes that are made with nutritious and healthy ingredients, providing both taste and health benefits.

Lastly, Chandanmukhwas offers Premium Healthy Mixes, such as the Vita Nutri Awla, Zestful Berry, and Pumpkin Seeds, which are perfect for health-conscious individuals. These mixes are packed with nutrients and are perfect for those who want to enjoy a tasty treat while also taking care of their health.
Vita Nutri Awla: A healthy Mukhwas mixed with the goodness of Indian gooseberry (awla) and other nutritious ingredients.


Zestful Berry: A mix of dried fruits and nuts for a sweet and healthy Mukhwas snack.


Pumpkin Seeds: A Mukhwas mix with the goodness of pumpkin seeds and other healthy ingredients.
So if you're looking for the best mukhwas in india, Chandanmukhwas is your go-to option. To achieve the ideal mix of flavors and aromas, each blend is meticulously crafted. Additionally, we take great care in the packaging of their products, using high-quality materials that help preserve the freshness and flavor of the mukhwas. With a range of flavours and high-quality ingredients, they provide the best mouth freshener and refreshment for anyone looking for a delightful after-meal treat. 
Why Choose Chandanmukhwas for Best After-Meal Mukhwas Mouth Freshener? 

In India, Chandanmukhwas is a renowned company that offers a variety of high-quality Mukhwas Mouth Freshener items. They have a wide range of mukhwas online that covers all the flavours, from sour and sweet, such as kacha kairi and maghai pan, to tamarind. So, for your after-meal Mukhwas, Chandanmukhwas has got you covered.
Chandanmukhwas only uses the best ingredients while creating Mukhwas goods. In order to make sure that their products have flavour and authenticity. We meticulously choose and source the best spices, seeds, and other components.
There are several different flavours available in Chandanmukhwas, including sweet, salty, and sour flavours. To accommodate various preferences, they also offer original and creative flavours like Paan to Imlie available in Mukhwas and candy form.
Chandanmukhwas takes great effort to guarantee that its products are both fresh and of the sustain for a long period. To make sure that the products reach the highest standards, we have strong quality control procedures in place.
Overall, Chandanmukhwas is a great choice if you're looking for a high-quality after-meal mukhwas online. With delicious flavours and countless health benefits, you can take your taste buds on a ride while also providing relief to your digestive system. So don't wait any longer, buy online for the best mukhwas in india and get your favourite Chandanmukhwas product today at amazing price ranges.
Best Selling Mouth Fresheners On Chandanmukhwas
Paan Mukhwas: Calcutta Meetha Paan | Royal Maghai
Salty Mukhwas: Baroda Mukhwas | Crunchy Mukhwas | Salted Flaxseed Mix | Khubsurat Mukhwas | 7 Seeds Super Natural Mukhwas
Sweet Mukhwas: Elaichi Saunf | Royal Elaichi Mix Mukhwas | Kashmiri Mukhwas | Gulab Mukhwas | Olympic Mukhwas | Rajbhog Mukhwas | Poona Mukhwas | Rose Mix Mukhwas
Churan Digestive Mukhwas: Mango Khatta Mitha Mukhwas | Special Jeeragoli | Jamunvati Jamun Chews | Sweety Imli | Peruvati | Imli Ladoo | Mango Berry | iBerry
Choosing a selection results in a full page refresh.